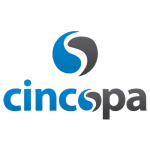 Early in 2015 ICT learned that SlideShowPro, the slide show tool we had been providing to the Maxwell community, was being discontinued and eventually shut down.  We're happy to say we've found a very good replacement for SlideShowPro and we believe it's a better, more flexible tool for managing and presenting photos in our web sites.
This product is named Cincopa and here are some highlights of this system:
Your photos can be presented through a wide-variety of "skins" (skins provide control over the look and feel of your photos). These skins include both standard thumbnail galleries as well as slideshow presentation options.  Since these skins are independent from your photos it is very easy to change and even customize the skin to alter how your photos are presented.
Photos hosted in Cincopa can be easily placed (embedded) in any web site such as content management systems such as Ektron and WordPress as well as simple HTML sites.
You can enable users to download photos individually by right-clicking on the image or even turn on an option enabling the downloading of the entire gallery in a ZIP archive.
You can access photo gallery analytics showing the number of photo views and trends over a period of time.
If you would like more information about Cincopa please email webmaster@maxwell.syr.edu.
Sample Thumbnail Gallery: