Date/Time
Date(s) - 09/07/2017
9:30 am - 11:30 am
Location
IML (Eggers Hall, room 062)
Category(ies)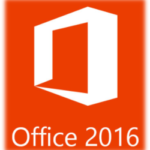 Wikipedia defines the word Accessibility as "…the degree to which a product, device, service, or environment is available to as many people as possible. Accessibility can be viewed as the "ability to access" and benefit from some system or entity. The concept often focuses on people with disabilities or special needs and their right of access, enabling the use of assistive technology."
In this training session, you will learn how to find content in your documents that people with disabilities might find difficult to read. You will work in Word, Excel, PowerPoint and Adobe Acrobat. We will also discuss creating accessible email messages.
In the Microsoft Office applications, we will cover the proper use of formatting and how to structure a document. Running the Microsoft Office Accessibility Checker will find items that make it difficult for a person with disabilities to interpret a document, as well as find areas that are confusing or could be improved. Adobe Acrobat has a "Touch Up" pane that allows you to see what the reading order is for items in a PDF; and an "Order" pane that produces a report indicating where items have passed or failed an accessibility check.
Please join us for this informative training session!