Nell Bartkowiak
Director, EMPA Online Program
How long have you been at the Maxwell School?
I started in my current role back in July 2017, so it's been only eight months, but had previously spent nine years with the Maxwell School and another two years working at Syracuse University through SU Abroad. I started working at Maxwell back in 2003, after my husband was inspired to move to Syracuse (we were living in D.C.) following the Syracuse Orange men's basketball team's national championship win. I blame Boeheim for having to brave the Syracuse winters every year!
What department do you work in?
I like to joke that I have three bosses! I report to the Chair of the Department of Public Administration and International Affairs, but my position is technically part of the Dean's Office and I sit in the Executive Education suite. So, it's hard to pick just one department!
Describe how you use technology for your job.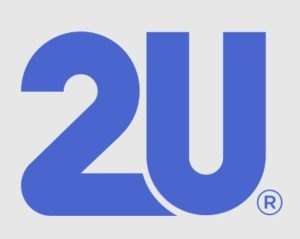 I couldn't do my job without lots of technology. Since I direct the online EMPA degree program, and coordinate heavily with our partners at 2U who support the instructional platform, I spend up to half of my day, every day, on video-conferences (mostly through Adobe Connect or Google Hangouts) with 2U staff based around the country, or with our students who are connecting from around the world. Of course, I also communicate using email and still love to pick up on the phone and call folks the old-fashioned way (although I have a fancy wireless headset so I don't actually pick anything up!). I rely heavily on the Salesforce CRM (2U has their own iteration of this for the program I work on) to manage the admissions process, and also OnBase, PeopleSoft and Hyperion for data management and reporting. Plus, I use a Moodle-based LMS platform to track our students' progress in their coursework and a course planner/builder software to map progress on course development.
What new technologies are you interested in using either at work, or for your personal use?
The part of my job I love the most is getting faculty to explore the use of new technologies to help engage with students in our live classrooms and through the asynchronous learning management system. I've gotten help from ICT's Brian von Knoblauch and ITS' Jason Webb to explore the use of Wacom tablets for digital whiteboard use, and am continually impressed by our faculty's ability and interest in exploring the variety of tools in the Adobe Connect Pro (ACP) suite to encourage student engagement, such as the use of polling and breakout rooms. Given that the University will be moving to Blackboard's web conferencing tool this fall and will no longer support ACP (although 2U will still rely on this until they transition over to Zoom, another popular platform I've worked with), I am interested in spending more time using Blackboard Collaborate (Blackboard's

answer to ACP) to see how this can be utilized more by our faculty here on campus. In particular, I will be exploring what ELearning development tools (alternatives to Adobe Captivate) could be leveraged on campus and integrated easily with Blackboard, providing faculty with more creative control over the development of their course materials on the LMS.
Many thanks to Nell for participating in the ICT newsletter!