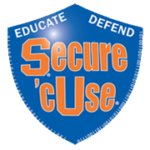 The campus Information Security Group introduced a Laptop Encryption Standard effective March 1, 2011.  This standard requires all university owned laptops to employ the full disk encryption solution "CheckPoint FDE" currently funded by ITS.
[clearboth]
This is a simple procedure that in most cases requires an ICT technician about 5 minutes to install:
Email service@maxwell.syr.eduand set up a time for a tech to meet you with your university owned laptop.The campus agreement is limited to university-owned laptops only, however ICT encourages you contact us to learn how to encrypt your privately-owned laptop.


Your current laptop password needs to meet Checkpoint's password complexity requirements; 7 or more characters long, uppercase, lowercase, at least one digit and special character.  A tech can help you change your password if needed.


The technician will install the encryption software, set up a local account, and ask you to enter the same password as your current laptop password.


The technician will then collect the model and serial number of your laptop and enter it in the asset management program managed by ICT.


That will complete the procedure!
While your laptop is running it will encrypt your hard drive in the background.  You do not have to wait until its finished.  The laptop can be used, turned off, put to sleep, etc.  When the laptop is running again it will pick right up where it left off.   When complete, it will continue to run in the background transparent to the user.
For more information, please refer to the "S100 – Full Disk Encryption Standard" on the SU Information Technology Security Standards and Procedures page http://its.syr.edu/security/standards.  The standard also includes important information about handling sensitive university data.