As part of the ongoing efforts to ensure accessible web pages, Syracuse University has published an "Accessible Technology Toolkit".
One of the most useful tools to check your web pages for accessibility is the WAVE Web Accessibility Evaluation Tool.
You can run the WAVE tool two different ways:
1) You may visit the WAVE WebAim website and paste in one web page address to test.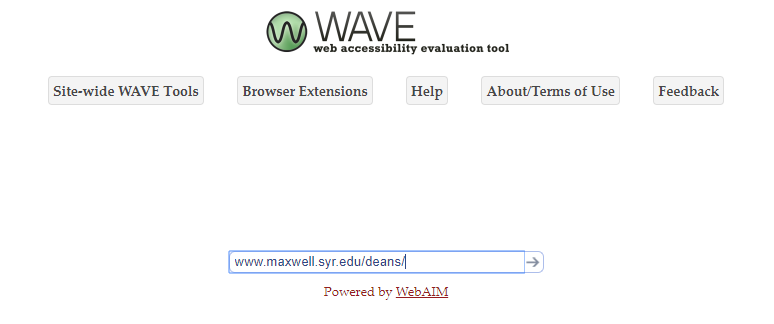 2) You may install the WAVE web Browser Extension in either Google Chrome or Mozilla Firefox and then click the button to initiate the accessibility scan on the page you are currently visiting.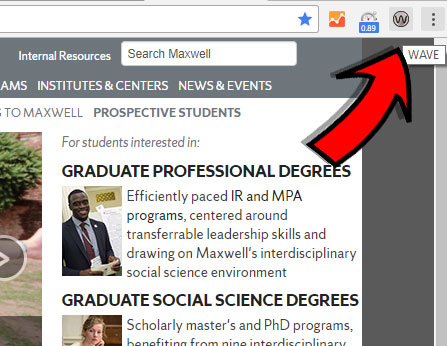 Results from the WAVE Test
You will be presented with your web page's accessibility results upon submitting a URL or clicking a WAVE browser extension button.  While much detailed information is showing in these results, we will be prioritizing the correction of Errors that are reported here: