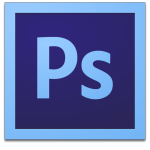 Learning how to crop photos before uploading and posting them to your web site is great skill to posses!  Please visit this page to see tutorials on how to use two common tools for doing just that (Adobe PhotoShop and Irfanview).
These videos can be found on ICT's SUShare web page.  Please note that you will need to log in with your SU NetID.  If you are trying to view these videos from off the SU network please use SURA or establish a VPN connection.
[clearboth]
Image Editing Videos
If you have any questions on how to do this or to gain access to a computer with PhotoShop  (Interactive Media Lab – Eggers 062) please email webmaster@maxwell.syr.edu.