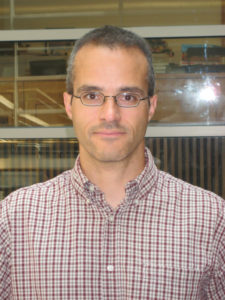 By Matt Coulter
Micromobility Services in the City of Syracuse
If you have been around the Syracuse University campus in the past year, you have likely seen an increase in the electric scooters (e-scooters) being used and parked around the city. Many of these small and lightweight vehicles likely belong to VEO, which is a rideshare company the City of Syracuse partnered with in September of 2021 (City of Syracuse Press Release).
Public (and private) bikesharing systems have been common in larger cities for some time now. But only recently has the advancement of the IoT (Internet of Things), smart phone technology, GIS (Geographic Information Systems), and battery technology progressed far enough to provide new personal transportation options that did not exist at this scale only a few years ago. In fact, according to the City of Syracuse's press release, "Syracuse is 2nd in the nation for number of rides in the month of May this year despite having one of the smallest (e-scooter / e-bike) fleets".
As described in the press release using the service is fairly decentralized:
"Veo is a point to point service, in which people ride the vehicles directly to their destination and park it there. All units are tracked by GPS, and instructions on how to properly park vehicles are provided with every ride. Riders must submit a photo of their parked vehicle in order to end the ride, and the photo is kept on file for Veo staff to reference. While Veo periodically incentivizes users to park their vehicles at hubs with discounts, the goal of this micromobility program is to have vehicles readily available to users all around town, not just at centralized hubs."
As such, the location and availability of rides through these commercial micromobility services will be everchanging. Therefore, installing a mobile app greatly simplifies finding and using these services. (Note: the Veo website give alternate methods non-smartphone users can access their services.) However, through the app, locations of available e-scooters and their respective battery charges are easily found. Once an available e-scooter is identified, the price and an option to "ring" the bike is available. The current pricing is a combination of a flat $1 charge and then a per minute fee that depends on the model being used.
While this would seem to be ideal for the "running late" student (or staff!), the Veo platform's "geo-fencing" technology restricts through pre-defined borders around main-campus and University building but within the borders of the City of Syracuse.