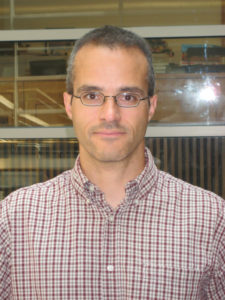 We Launched Our New Website!
On the morning of February 17th, 2022, we flipped the proverbial switch that directed people visiting www.maxwell.syr.edu from our long-standing website powered by Ektron, to a brand-new site powered by Sitefinity. To the credit of all, the site's launch was without any major hiccups, glitches, or gremlins!
Most readers of this newsletter have probably already seen the site and might have even been collaborating with the Maxwell Communication team over the last year to create the content now displayed through it. One of the fundamental differences between our old site and this new site is how this content is created and how we're rolling out access to it.
Our methodology has been to roll out access to (and training for) content by its volume frequency of updates. As such, we have provided training and support for editing of our faculty and staff directory information. These "people" listings power both the "Search Faculty & Staff" directory link at the top of ever page of the site as well as the multitude of faculty listings throughout the site. The other active section of the site we've trained website maintainers to edit are the "Event Calendar" listings that are displayed in many different locations throughout the site. An additional feature of our Events in Sitefinity is the new ability to check a box when creating the event to indicate if that event should also be added to the main Syracuse University Calendar too.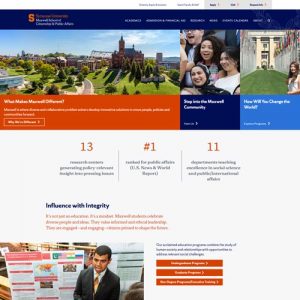 Soon to come is training for our website maintainers to enable to add and update News and Research Articles on the website. I think we're all familiar with what "News" on the site is, but the Research Articles are something we have not had before. The term "Research Articles" is purposely broad since it encompasses a wide range of research including books, working papers, policy briefs just to name a few. One of the showcase features is something we were referring to as our "Faculty Bookshelf" as we were creating it. You'll find as you click into any book that related information is automatically presented to the left of the main book information.
This addition of Related Information is something we've tried to do throughout the site. You will see similar functions on our news articles and people listings. We believe building these "related" links will more effectively relay the connected and interdisciplinary nature of our school. More information will be forthcoming late spring related to access to and training for these research and news articles.
As always, please email ictwebmaster@syr.edu with any questions!