"Rusty"
By Brian von Knoblauch
Age:  7 months
Breed:  Lab/Pit mix (?)
I came up with the name Rusty because his fur is sort of a rust color and is splotchy like rust.  I adopted Rusty from Helping Hounds- he is a rescue dog from Texas who was found as a stray when he was very young.
I watched the Helping Hounds page for weeks.. looking for a dog that I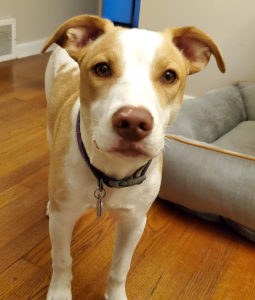 knew would be the one.  His picture and description grabbed my attention right away and I was able to reserve a time to go see him.  When I got there, they brought him out and he literally jumped into my arms and started licking my face!  I knew for sure that he was the one for me!  He has been with me for over a month now and thanks to his constant energy, I have lost 30 pounds just from taking him out on long walks and hikes.
Rusty loves people and other dogs, but he absolutely hates squirrels and will attempt to chase them and even tries to climb up trees!  He also thinks he is a lapdog and will launch himself into your lap if he really likes you.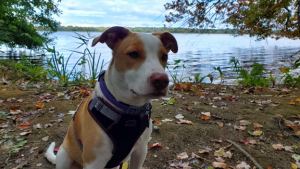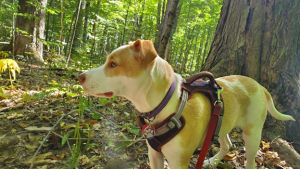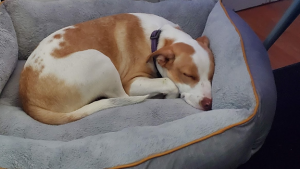 "Jack"
By Stan Ziemba
Age:  5 years
Breed:  Yorkie/Maltese mix
After 14 wonderful years, we lost our toy poodle Lucy in 2018.  We decided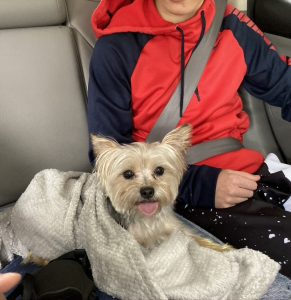 to wait a couple of years before looking for a new family member.  My wife and I decided to start searching online a couple of months ago and found Jack at Duffy's Friends in Brockport, NY.  Jack's owner had passed away recently and the woman's daughter signed him over to Duffy's.  It was love at first site!  We applied, and after a lengthy interview (and Duffy's calling Lucy's vet as a reference), we were chosen out of over two dozen applicants!  He is a perfect fit and a blessing to our family! 😊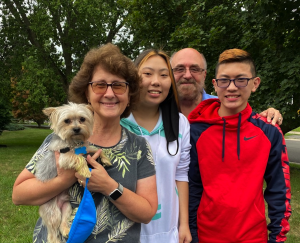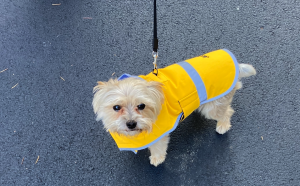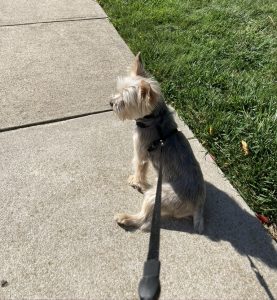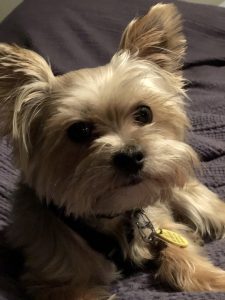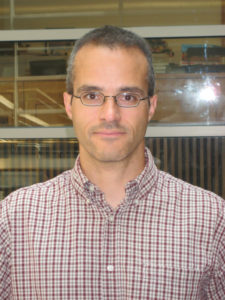 "Jasper, Zoe, & Ella"
By Matt Coulter
Ages:  5 years, 8 years, 10 years
Breeds:  Spaniel mix, Tortoiseshell, Calico
We are the proud pet parents to two cats and a dog!  What's odd is that somehow we always end up with pet nicknames that begin with the letter "B"…  Buggy (Zoe), Boo (Ella), and Bub (Jasper).  Coincidence?  Maybe…  Weird?  Definitely!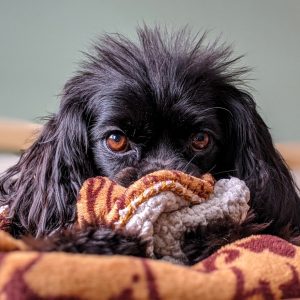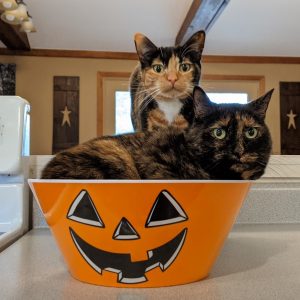 "Sheldon"
By Tom Fazzio
Age:  1 year
Breed:  Tuxedo cat
We visited a shelter in late spring and looked at many cats with varying personalities. Little did we know that Sheldon was patiently waiting.  As our daughter was about to settle on another choice, Sheldon calmly walked up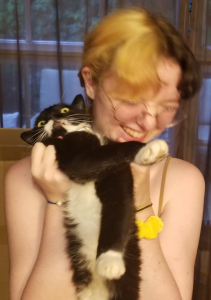 to her, politely raised his paw to tap her shoulder, then confidently climbed into her arms.  We attempted to rename him but nothing else seemed more right.
My wife declares this cat is a magical creature- he barely makes any noise at all, obeys calls to come inside (except from me), insists on being carried like a human baby, and sits on our shoulders like a parrot.  Unfortunately, in mid-summer our son's parakeet was unable to escape the cat's quiet patrol of the house.  Only the bird's leg band was found and Sheldon spent days staring into the empty bird cage.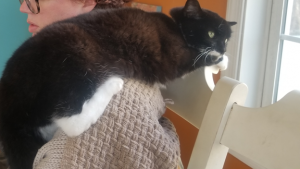 "Gracie & Chloe"
By Mike Cavallaro
Ages:  4 years & 2 years
Breeds:  Cats
We have two cats in my family.  Our cats are indoor cats, but they have
made a great escape a couple of times.  Once they get outside, they realize they want to be back in the house so they end up running right back in. 😊
There has been talk of getting another cat, but for now I think two is enough. They keep each other company when we go on vacations, etc.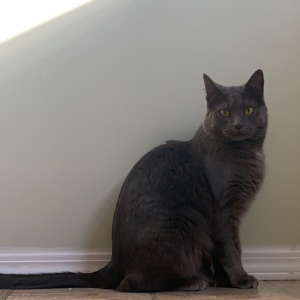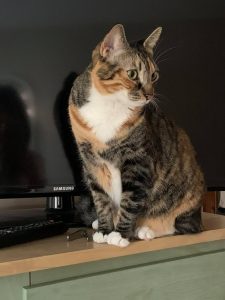 "Lucia & Cisco"
By Shannon Glennon
Ages:  4 years & 1 year
Breeds:  Boston terriers
Lucia and Cisco were both named after places (St. Lucia and San Francisco), in a way to honor their late, great, infamous big sister "Hollywood"- an English bull terrier that spent her 13 years of life making me laugh and teaching me what a best friend truly is.  The Boston's are not quite as smart, unfortunately, but I would say equally as funny!
Lucia's passions are food, sleep, and going for walks.  Her leash manners are impeccable!  Otherwise, she basically does whatever she wants, ha!  I've always had an interest in working breeds and dog training, plus if you have ever met a Boston Terrier you'll know it's nearly impossible for them to make friends due to their goofy awkward nature, so inevitably I "needed" another Boston!  Cisco is from southern PA, he is quite the avid dancer, and has been working with me over the past year on doing tricks and learning training commands.  They both dressed in their best tuxedos for the photos below. 😊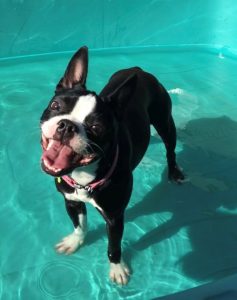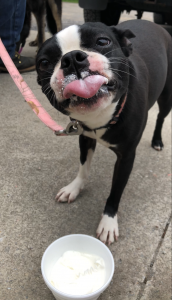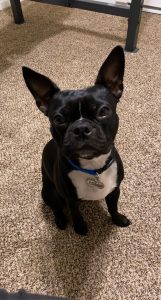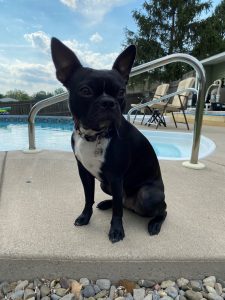 "Woody"
By Eddie Godwin
Age:  Approx. 50 years
Breed:  Northern Red Oak
I keep my pet tree in the yard, its less upkeep inside my house there.  I like to describe my pet as having a rough bark- but its barely noticeable over a gentle breeze…
It is usually during the summer (on long hot days) that I find its presence most comforting, taking the brunt of the sun's rays for me…
It never tires of my being around it; or though, that is what I tell myself…
For as it seems, every year around this time it begins to leave me.
I tend not to worry much though; as its roots here are strong, and always springs-back in my yard…
Some may describe our relationship as one of "love and hate".  To them, I would say it is not their place to throw shade…