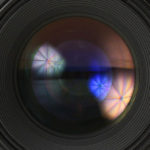 The Interactive Media Lab (Eggers Hall room 062) provides users with the tools, technology and support for building many forms of interactive media content.
The IML's 8 workstations are tailored for the following purposes:
Document and, image scanning
Website and graphic design
Audio/Video editing
IML Hours:
The lab is open 24×7 for users who have had their SU ID Card encoded for Lab access.
Student Access:
Requires a faculty sponsor or description of a project for which IML resources are needed.  Bring your SU ID card and project description to ICT's main office located in 034E Eggers Hall.
Faculty and Staff Access:
SU IDs are already coded with access to the IML.
The IML offers several digital cameras and digital video cameras for loan (24-hour) to the Maxwell community. These digital cameras range in sophistication from point-and-shoot ease to full-featured, professional caliber, Digital Single Lens Reflex (SLR) style.
Canon 60d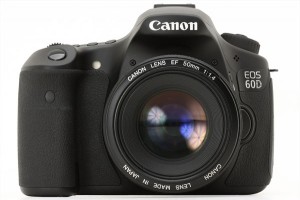 The Canon 60d  is a high-quality, professional grade, SLR (Single Reflex Lens) camera. This camera comes equipped with external flash and several different lenses.
Sony RX100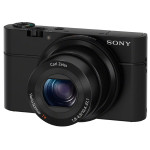 The Sony RX100 camera is a small, easy-to-use digital camera. It can easily fit in your shirt-pocket and is great for simple snapshots.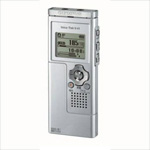 Olympus Digital Voice Recorders (two available)
The Olympus Digital Voice Recorders are small, self-contained audio recorders which are ideal for simple voice recordings.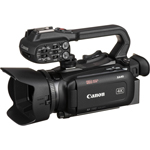 Canon XA40 Camcorder
The Canon XA40 is a 4K video camcorder that is as easy to use as a home camcorder, but also features more advanced features and audio input options.
The Interactive Media Lab is also the location of many of Maxwell's training sessions. Such training includes:
Microsoft Office Applications (Word, Excel, Access, etc.)
Web site development and online survey creation
Adobe Creative Cloud applications (Photoshop, Premiere Pro, InDesign, etc.)
Document scanning and PDF Creation
Video Capture and Encoding