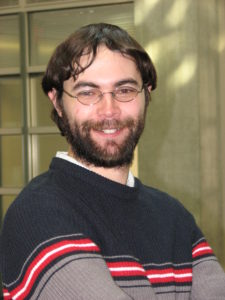 By Tom Fazzio
Hybrid events are obviously on the uptick this academic year.  Adding a remote audience or presenters really opens the possibilities to interact with more people.  Sometimes things just work nicely and the event flows well without much additional planning.  Other times the possible complexity of a virtual component sneaks up on us.  Taking time in advance to think through the needs of all the participants will help mitigate some pitfalls.
Not all rooms are created equal.  Get to know your event room.  At this point, the Strasser Legacy Room has only built-in audio capability for self-service web conferencing, no video yet.  (We are working through an upgrade plan.)  The current options for hybrid configuration involve borrowing a web conference cart for smaller groups, or work with ICT (or another vendor) to provide audio/video production staffing.
Registrar classrooms are mostly very similar with the equipment they have and how they function.  Of course, those rooms are designed primarily for academic classes with a single instructor.  These rooms work fine for many hybrid events that resemble a class session.  The Maxwell Auditorium functions like a typical hybrid classroom but can obviously accommodate a much larger group.  Extra microphones are available from ICT (email MaxwellAV@syr.edu) and LEMP (email help@syr.edu).
Conference rooms and other captured spaces will offer varied experiences for hybrid events.  There is a lot of flexibility with the room layouts and the portable equipment.  Use some creativity when thinking about how your local and remote audiences can enjoy your event.
Ask questions.  Find out from others how they used a room for a hybrid event.  Learn from their experiences, good and less good.  You can also reach out to MaxwellAV@syr.edu, especially to plan larger events.