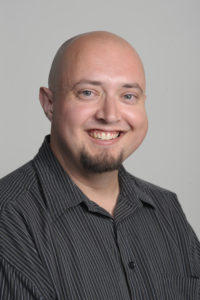 By Brian von Knoblauch
This winter I kept myself busy by working on some home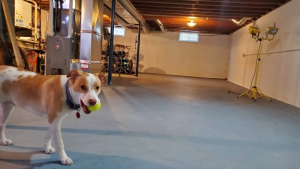 improvement projects such as repairing some damaged concrete and painting the walls in my basement, updating my bathroom (fixtures and plumbing), and other small repairs around my house and my parents' house as well.
Staying active has been easier than most years, thanks to having a very energetic 10-month-old Lab/Pit puppy who loves to go outside and play in the snow.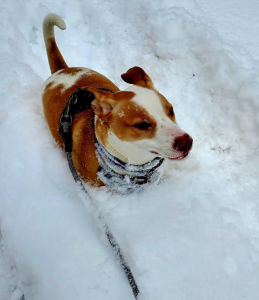 When it is time to relax, I like to watch movies or shows in my home theater.  If I am feeling creative, I like to play one of my guitars (Takamine acoustic, Schecter Omen Extreme-6 electric) or jam to some songs on my drums (Gretsch Catalina Ash 6 piece kit with mostly Zildjian cymbals and DW hardware).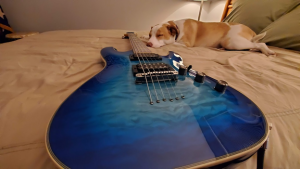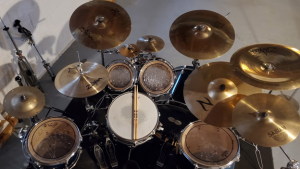 I have also been researching and testing open-source home automation software and hardware to eventually replace my Samsung Smartthings home automation system.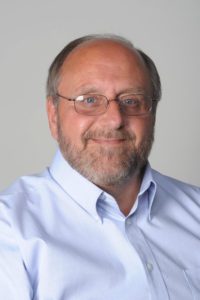 By Stan Ziemba
This winter I spent my time getting reacquainted with music.  In another life I was a trumpet player, but I've also played several other instruments including piano, flute, saxophone, french horn, drums, and a bit of guitar.   I haven't touched an instrument in 35 years, but sometimes in church I will mimic the trumpet fingerings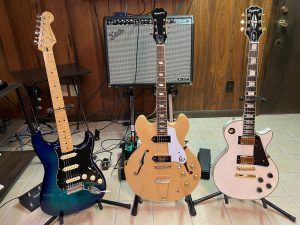 to the hymns.  Its amazing that I still remember.  Last year, my daughter wanted to learn to play guitar so I bought us each one so I could teach her.  She lost interested and I didn't.  I now have several guitars, amplifiers, and pedals and I'm having a ball.  I already know how to read music so having the benefit being able to learn technique, chords, and songs from YouTube has been a blessing.  My playing will never see the light of day, but my family loves it.  I just wish I could sing… LOL!
I also taught my daughter to drive.   She and I spent the winter looking at colleges.  She's in 11th grade at CBA and its time to start planning.  I'm so proud of her.  I also love that I have kids old enough to help me shovel snow!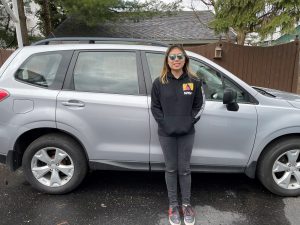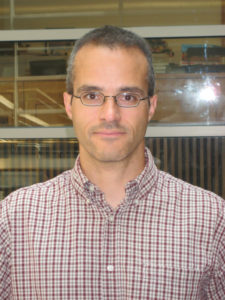 By Matt Coulter
I picked a bad year not to ski…
Over the years, CNY Winters have become less and less reliable for snow sports.  As we all know, this winter different than recent ones – we had snow on the ground consistently from late December well into March.  While I did get out to Cross Country ski a Highland Forest a couple of times, this winter my wife and I enjoyed a new activity.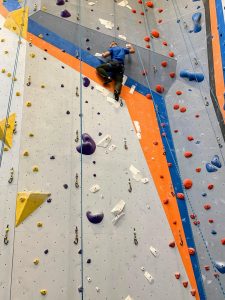 One of our daughters encouraged us to try indoor climbing and we were hooked from the first climb!  Throughout this winter we have been climbing regularly at Syracuse's Central Rock Gym in Franklin Square.  For anyone here at the University wanting to try indoor climbing just schedule some time at the Climbing Wall at the Barnes Center at The Arch.  It's free and fun!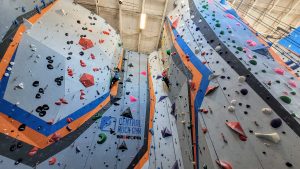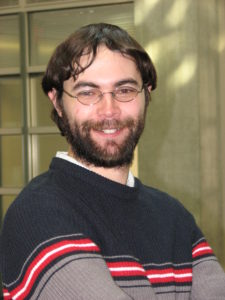 By Tom Fazzio
We've been through a few cycles of interest in puzzles. The first few were a fun, social activity for our household.  Some people take it more seriously than others.  My wife was fairly ambitious when she bought this pictured puzzle in the summer.  I believe the statement back then was, "future me will hate past me for buying this!"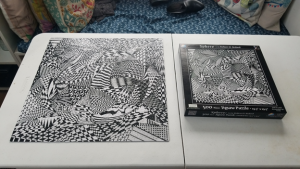 Winter was a great time to finally give this one a try. The pattern was as annoying as it looks.  Even worse was that the pieces were quite irregular with very few resembling a standard shaped puzzle piece.  Including more than a few "inside" pieces with flat edges to make them seem like border pieces.  The big question: how long did it take?  I didn't spend much time on it, but this one was completed in 2 days amid her intense focus.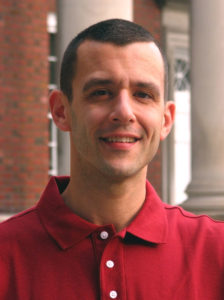 By Mike Cavallaro
This winter we did a lot of work in the house.  Mostly painting, some remodeling, more painting, drinking, and then more painting.  With travel restricted my family just made the most out of being together so much, both my girls are remote learning, and my schedule is mixed with a couple work days from home.  The house work really just took up a lot of time and we plan to make up for the lack of vacation this summer!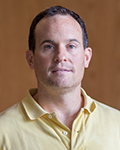 By Daryl Olin
Growing up in Central New York, I've always embraced the winter and snow.  I've been cross country skiing for many years.  My wife and I love to go to Beaver Lake on weekends to ski.  Cross country skiing is a unique activity in that you get to cover a lot of distance and enjoy some speed, but it's so rhythmic that it's still meditative from a mental standpoint.  I find it simultaneously invigorating and relaxing.
My other winter love is snowboarding.  I just can't recommend it enough.  It's a whole day event at a time of year when we are frequently "stuck" indoors.  It really is an adventure.  It's like surfing on the snow but you're not limited to a wave, like actual surfing.  You can go anywhere on the mountain you want.  Going into the woods or "glades" as it's referred to is my favorite.  When we get a big storm most people grunt.  Instead, I get a flurry of texts from friends who want to go to the mountain, it feels like being a kid again.  You'll get such a good workout and not even notice because you're having so much fun.  The last couple of runs are great because I usually have the whole trail to myself, the trail is lit up, and the sky is dark.  After a long day on the mountain, we like to get in my friend's hot tub.  I can't think of a better way to spend a cold winter day.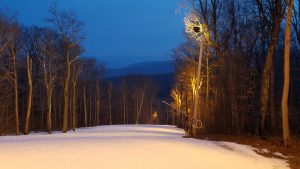 Ultimately, I think the trick is finding ways to embrace it.  The result for myself is that when we get a big storm, I love it!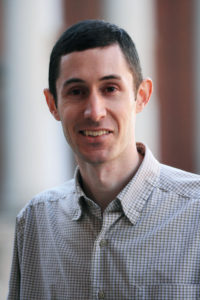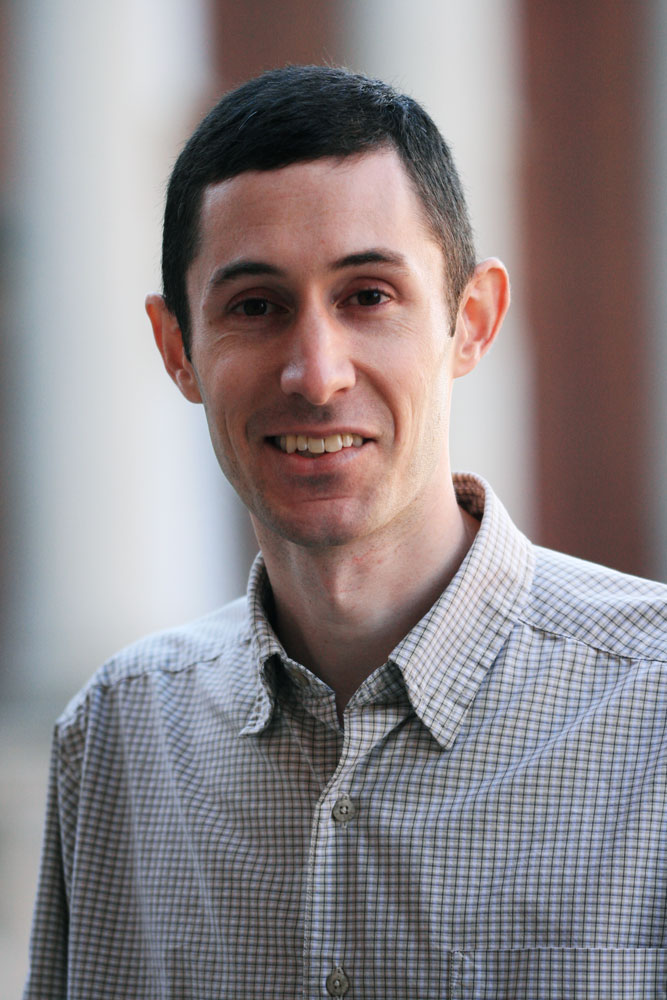 By Dave Wickis
For winter fun I like to cross country ski, snowshoe, or hike depending on how deep the snow is.  In previous winters, I liked to visit Tug Hill where the snow is deeper, but this year I stayed closer to home and visited local nature areas like Beaver lake and the Camillus unique area.