By Claire Harshberger
Goodbye MyReports, Hello DataInsights!
On November 1, 2022, Information Technology Services (ITS) launched DataInsights through Tableau.  This new general accounting repository is replacing information previously found in MyReports, which is no longer accessible as of the launch date.
By logging in with your SU NetID and password, you'll get access to a variety of reports you've been approved to view.  The main menu is found on the left side of the screen and can be diminished or expanded for more working space or more options.  A variety of great new options are found here, including a list of favorites and your collections.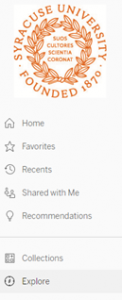 Because university employees need specific information from a large collection of data, a variety of reports are configured for your use.  Each report provides filtering options which can then be saved for easier access.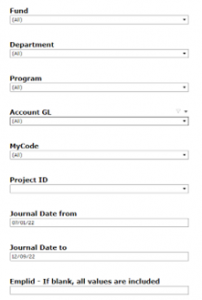 A helpful resource found in the options for each report is the "about" page.  The contact for each report has created a description with tips for the report they oversee.  This might include saving, printing, and downloading instructions for further pivoting or filtering.  You'll also find a contact for further questions about that specific report.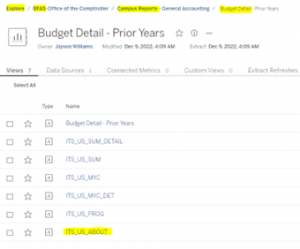 You can access your regular reports more quickly by saving filtered reports as a view.  Just apply the desired filters, select "Views" in the toolbar, and save with the appropriate name.  A view can be saved as a default so that any time you open that dashboard, the filters will automatically be applied.  Or, if you do not want it as your default, you can still choose to open Views and select your desired filter set.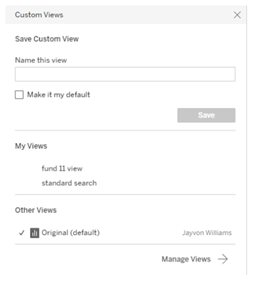 Several training sessions were offered this past fall and additional resources are located on the Answers page.
For assistance, you're invited to email:  DIhelp@syr.edu.
In addition, SU contacts for specific reports can be found at the following path in DataInsights:  Explore → DataInsights Administration → Data Insights Publisher Resources → DW Data Custodians