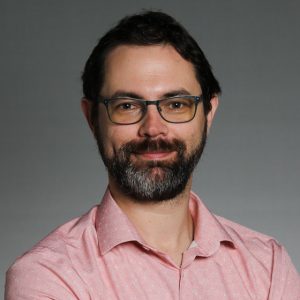 By Tom Fazzio
In-person events came back in full force this semester.  Hicker Family Professor Chris Faricy kicked off a new community lecture series in September with Coach Jim Boeheim for Renewing Democratic Community:  Basketball, Leadership and Citizenship.  The second in that series was a panel discussion on Disability Rights and Citizenship in the Modern Civil Rights Era.  Maxwell ICT provided event and media production for both sessions.
Maxwell hosted large events with 2 representatives from the US House this semester:  Liz Cheney and John Katko.
Logistics around the Liz Cheney visit became interesting for Maxwell ICT when the venue changed in the final days of preparations.  The new venue involved a new video production team, new equipment, and new setup logistics.  The team at Goldstein Auditorium responded well after we lost the planned staff and equipment from the previous venue.  A group of staff from Maxwell helped run the backstage and audience house areas, while ICT ran some cameras and managed the livestream with the Goldstein crew.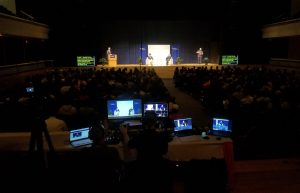 As the venue for John Katko's farewell address from Congress, Tan Auditorium in the still-new NVRC building provided a stately backdrop.  The location offers built-in video and audio production, staffed by the LEMP team in ITS.  Maxwell ICT managed the technical plans and provided the livestream encoding and monitoring.