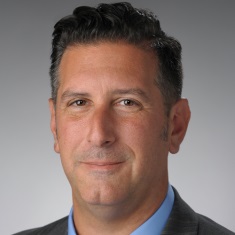 Name?
Anthony A. Terrinoni
Title?
Acting Director
How long have you been at the Maxwell School?
3 years
What department do you work in?
Autonomous Systems Policy Institute (ASPI)
How do you use technology for your job?
I use standard University software programs daily.
What new technologies are you interested in using at work or for personal use?
During the Fall semester, ASPI established a new Summer STEM Institute for local high school students called Orange Works.  In the summer of 2023, high school students will use the NVIDIA Jetson Nano development platform.  A small, powerful computer allows the user to run multiple neural networks in parallel for applications like image classification, object detection, segmentation, and speech processing.  The technology will be at the core of small autonomous race cars the students will build with support from Syracuse University Professors and Graduate Students at the Maxwell School of Citizenship & Public Affairs and College of Engineering.
Many thanks to Anthony Terrinoni for participating in the ICT Newsletter!