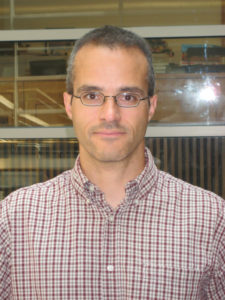 Technology and the Night Sky
By Matt Coulter
As this newsletter is being written and published, the comet NEOWISE (a.k.a. C/2020 F3) should be visible to the naked eye on clear July evenings.   While some of the tools and technology referenced in this article may not be new or emerging, having something as rare and brilliant as NEOWISE in the sky is a great opportunity to turn off the TV and get outside on a nice summer's eve!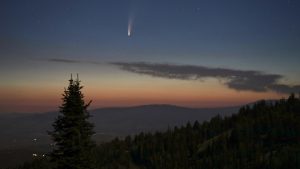 Oh, be sure to bring your phone because there are some really cool web sites and smartphone apps that will help in finding and understanding what's in the sky!
When there is a significant event in the night sky such as NEOWISE, finding where to look and when to look isn't too difficult.  Information about NEOWISE is being featured in both local (LocalSyr.com, NewsChannel9) and major media outlets (NYTimes, Space.com ).  But as with many things, the devil is in the details and this is where some specific apps and web sites become very helpful!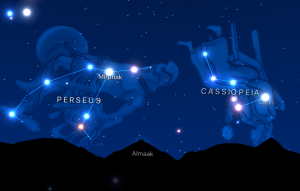 Two Android phone apps that help with these challenges are Nightshift and Starlight. 
Nightshift features an easy-to-use "Stargazing Conditions" suggestion that translates localized weather conditions into a rating scale of how that evening's stargazing might be.  Another excellent feature is an "At a Glance" summary of what will be in the sky that evening (i.e. sun, moon phases, visible planets, meteor showers, etc.).
Where Nightshift helps with the logistics of planning your stargazing, Starlight give you an amazing and elegant representation of what's in the sky (day or night).  As you launch the app and hold it up as it to take a photo of the sky, Starlight uses your phone's GPS and compass to very elegantly present both the objects in the sky as well illustrating the classic constellations that historically been used to identify these objects in the sky!
More Links:
NASA: How to See Comet NEOWISE
Dark Site Finder: How to find locations where light pollution won't affect your viewing of the night sky