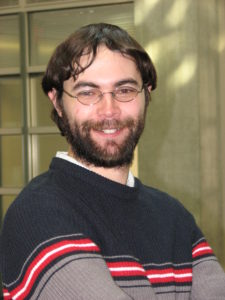 By Tom Fazzio
Kaltura
Kaltura is a streaming video service to create and host video content. It is new to SU in July 2020. All new video content should be stored there instead of in Ensemble. Fantastic integration with Blackboard allows you to easily create and deploy content right from within your Blackboard course site or on the public web page (called MediaSpace). Everyone with an SU NetID has access to Kaltura.
Here are some related links and 2 brief videos:
Main Kaltura support page from ITS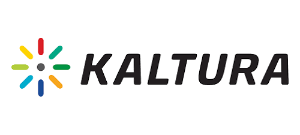 Kaltura training sessions from ITS on Zoom through July. (They are all intended to be the same so you can watch a recording.)
The coolest part to me is the Express Capture and Kaltura Capture features. Both are for recording webcam videos directly into the system (no files to manage, no saving/downloading/uploading.) The Express Capture is fully in a web browser for very basic webcam/mic recording – Google Chrome or Firefox; not currently supported in Safari or Edge. The Kaltura Capture is a Windows/Mac desktop app to install locally to record 2 video devices (i.e. webcam + screen) plus audio. Each video in Kaltura can have permissions shared for editing, publishing, or viewing, or the ownership of any video can be transferred to someone else at SU. But there are no "generic" video libraries like Ensemble – all videos belong to a person. Zoom recordings will be able to automatically move into Kaltura in the near future.
You can also upload files created from wide variety of other systems including narrated PowerPoint presentations, Zoom recordings, and Blackboard Collaborate Ultra recordings. Kaltura has built in video editing tools to allow you to clip, trim, chop, and splice your video. You can also add an Interactive quiz directly to your files in Kaltura and even use PlayPosit on the videos.
All in all, you'll find Kaltura streamlines a lot of otherwise cumbersome video processing workflows.
You get into Kaltura through Blackboard or through the public webpage. There are a few ways to start Kaltura in Blackboard, the first is to use the link for "Kaltura My Media" on the Blackboard splash page after login. This link will take directly to Kaltura. You can also access Kaltura from within your Blackboard course site using the Kaltura Mashup tool in the Build Content area that is available to the instructor. Finally, both instructors can use the "Kaltura Media" Link in the mashup of the Blackboard content editor, allowing both instructors and students to create and share videos is locations like the discussion board, blogs, and even quizzes.
You can also access Kaltura from outside Blackboard by visiting http://video.syr.edu. After logging in with your NetID and NetID password, you can upload, create and share videos. You can even upload videos directly from your mobile device using the Kaltura Media Space app (KMS GO).