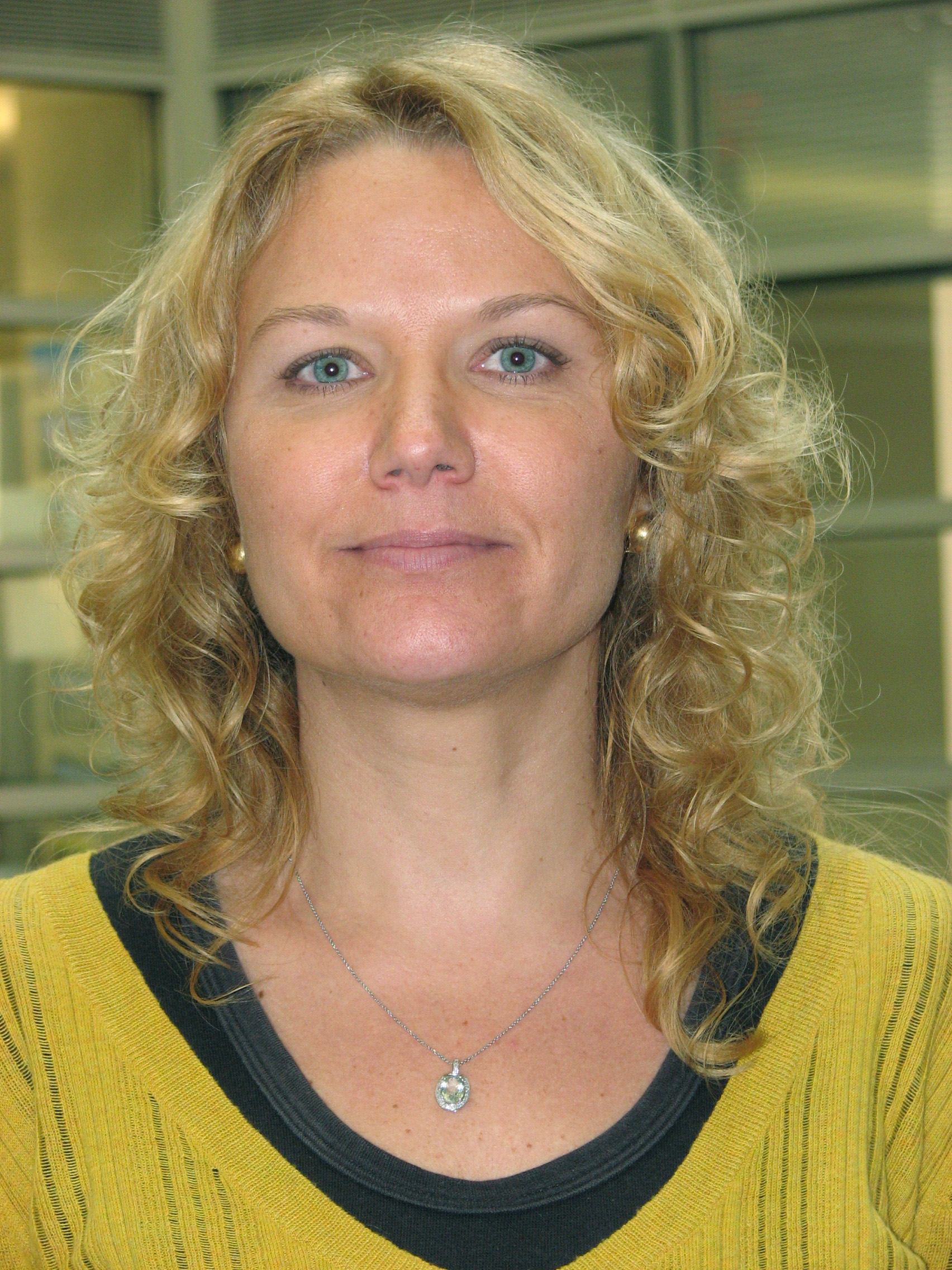 Applying Accessibility Is A Must For All Documents
The goal of Syracuse University is to make all documents accessible to as many people as possible. All files that will be read electronically, such as Word documents, PDFs, Excel spreadsheets and PowerPoint presentations, must have accessibility applied to them – this also includes Outlook messages. Applying accessibility to these types of documents is very easy, as many Maxwell staff, faculty and students learned while attending the Apply Accessibility to Office Documents and PDFs training session.
Here are reminders of what is required for Word documents AND email messages (click the images to see a larger view):
Use the Title Style, when appropriate.
Always include Headings (1, 2, 3, etc.) to format your document.
Graphics must have the Inline with Text Layout option applied.

Do not forget to add Alt Text to graphics! A screen reader cannot describe an image without Alt Text.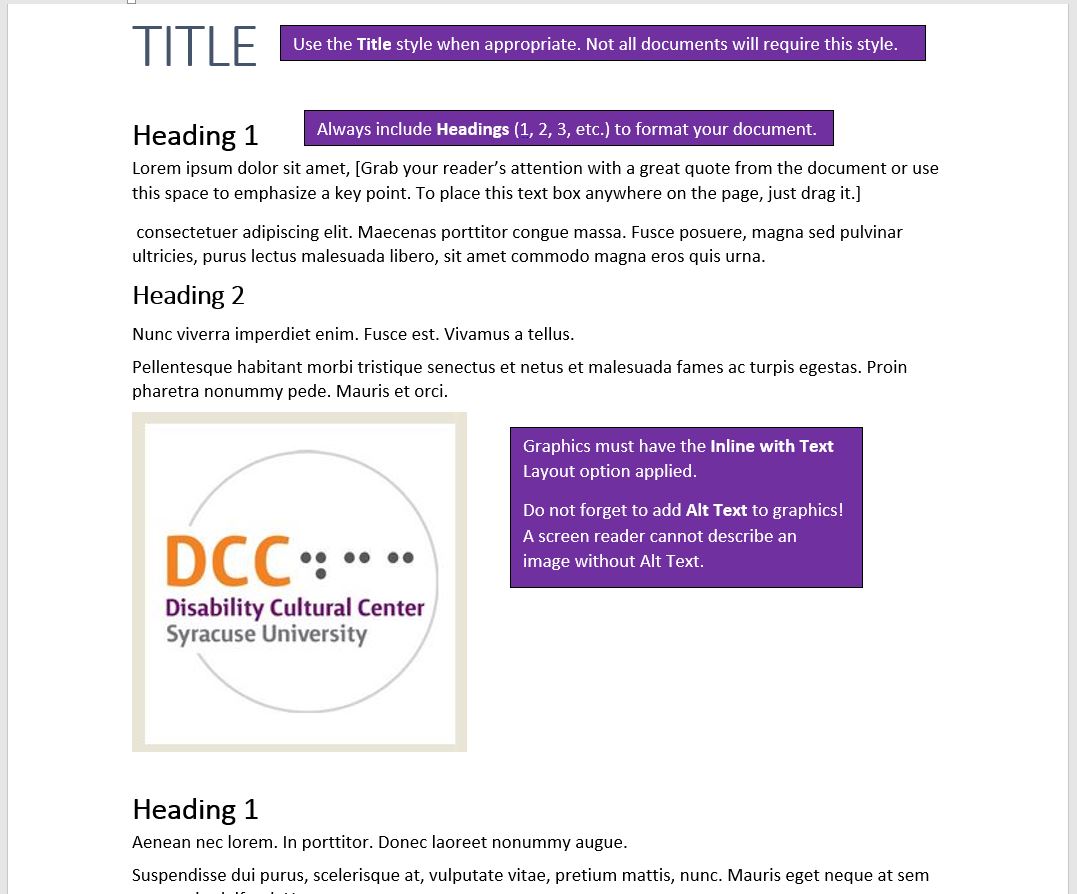 When including sub-headings, always use Heading Styles in the proper order: Heading 1, followed by Heading 2, followed by Heading 3, etc.
Inline with Text and Alt Text must be applied to graphics.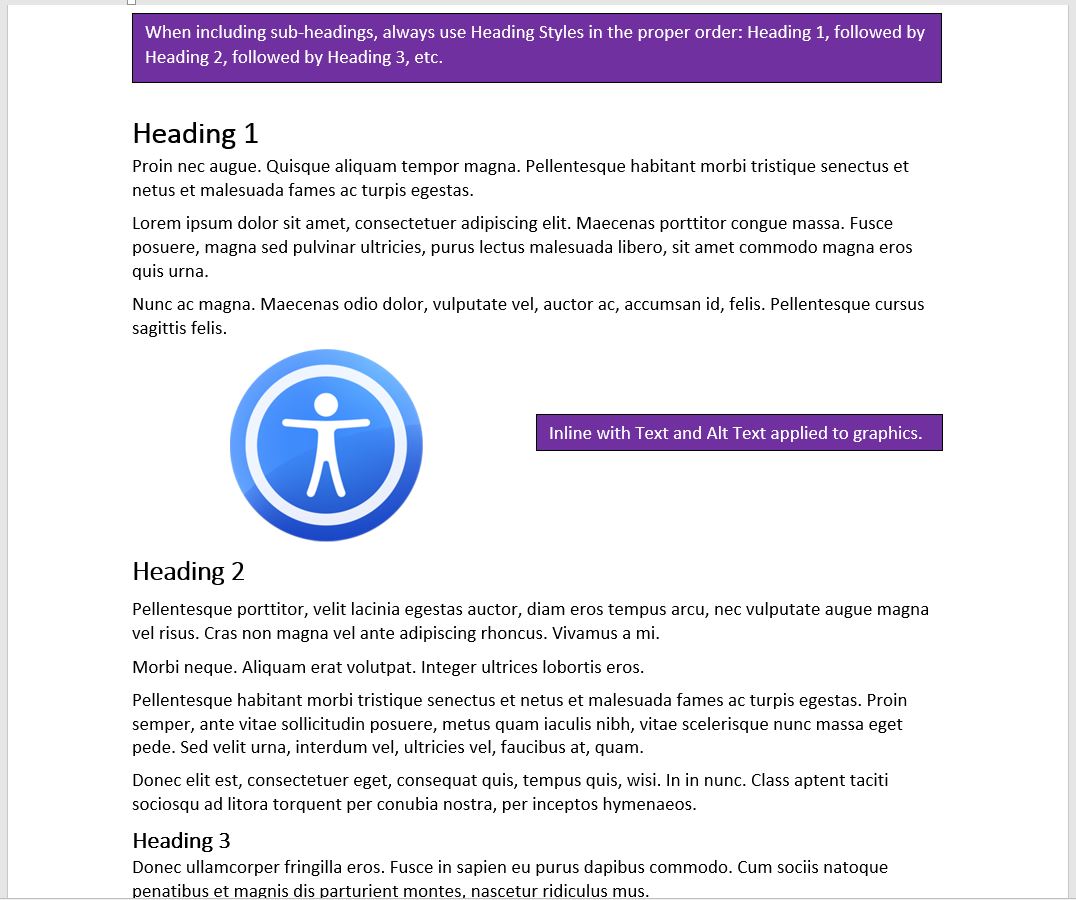 Tables must have the header row identified, no broken rows and Alt Text applied.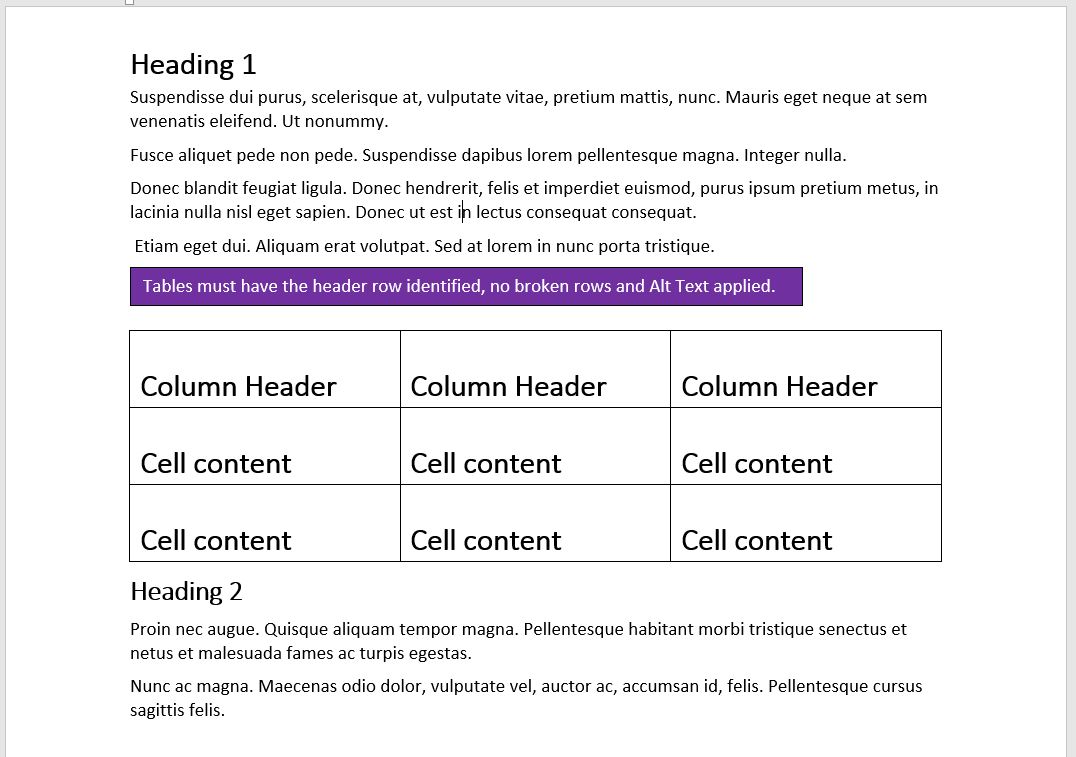 Download the Accessibility Fundamentals for Microsoft Office Documents and Adobe Acrobat DC guide from SUshare for step-by-step instructions on how to apply accessibility to your documents. (Note – To access the site,  SUshare requires your NetID and password to log in. SUshare is only available through an on-campus computer, or, by remoting into your campus computer to access the site.)
If you have not attended the Apply Accessibility to Office Documents and PDFs training, please check the ICT Events web page for upcoming sessions and register.