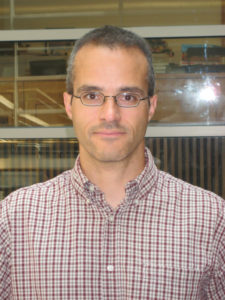 A Fresh Look at our Website
By Matt Coulter
As announced by Scott Barrett in an email sent on February 3rd (Update on the Maxwell School Website Project), Maxwell has selected a new CMS platform! Sitefinity will be our next CMS. This platform is well-established in the CMS marketplace and was one of the final contenders back in 2008 when we were picking the school's first web CMS platform.
It's certainly an exciting time as we're charting our course through a complete overhaul of the Maxwell website in the coming year. One of the crucial tasks will be for all our site owners and maintainers to refamiliarize ourselves with our own corner(s) of the site. The first and easiest step is to methodically click through pages in your own site following links and making note of how accurate and up to date your pages are. Those who were around a couple of years ago when we were correcting accessibility problems on the site may remember reports showing your images, alt tags, bad links, and other site information. We can still provide these and other reports (i.e. analytics and unlinked content) to help you in your initial site evaluations. Email Webmaster for more information on gaining access to this data.
In the coming months there will be more detailed communications regarding this project and our plans to move forward on it. Any time that you can spend evaluating your site now will certainly benefit everyone as we move forward together in this project.