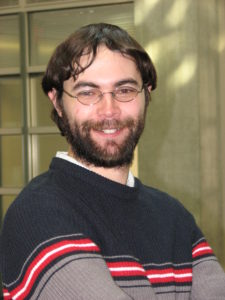 By Tom Fazzio
Microsoft Teams
You may notice a new program on your work computer- Microsoft Teams.  It is a place for collaboration and communication among groups, aka teams.  I think of it as bridging the gap between email and calendar (Outlook), web video conferencing (Skype), chat, file editing & sharing, and more – all now occur within one app.  The chat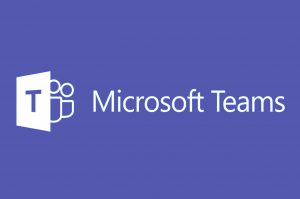 feature is very handy for conversations that are tedious over email.  For video meetings, you're able to remotely meet with students, faculty, and other staff without using another conference service.  Many of us suddenly discovered the usefulness of Teams during our work-at-home time.
Blackboard Collaborate Ultra
Blackboard Collaborate Ultra is available to faculty for use in all academic classes.  This is a real-time video conferencing and collaboration tool for use by all academic classes.  It runs in your web browser.  Formal groups that aren't classes can request to be a Blackboard "Organization" to make use of this service.
You can record a video for students to view later, or host your students live to facilitate interactive conversation.  Students can even join a live session via telephone- just give them the anonymous dial-in phone number and PIN for the room session.
There is no video editing feature within Collaborate, so plan your topic and keep the recording concise.  Instead of a single 50-minutes lecture, it may be easier for faculty to record 3-5 shorter videos.  Answers has resources to help, please visit General Info on Blackboard Collaborate, Getting Started on Blackboard Collaborate, and Record Video on Blackboard Collaborate for more information.

Recent Events
Campbell Conversations have recently featured topics like NYS pretrial reforms, the Adirondack park, and impeachment.  Guest include local politicians, Britain's Consul General in New York, and the US Special Inspector General for Afghanistan Reconstruction.  Archive of the weekly program can be found at WRVO Campbell Conversations.
We also live streamed the Campbell Debate on Immigration with College Republicans and College Democrats.